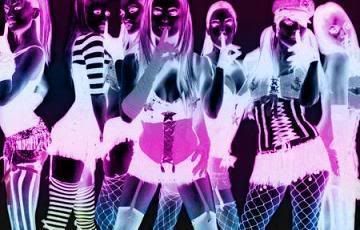 T3.com
is reporting that the High-Def war might be over. Seems that the massive porn industry has finally made the move across to Blu-Ray, and not a second to soon I say.
Twelve months on, and big players including Digital Playground and Hustler have parked their asses on the fence, offering Blu-Ray porn along with blue HD-DVD offerings. DP has said they'll chuck at 15 titles in the format this year, Hustler upping their number to 25.

Sony would never admit it, but the truth is that this could be a huge boon for Blu-Ray. Whether we like it or not, pornography is huge, and if they want to throw some weight behind the format, well, it could finally give them the win they crave. After all, Betamax got beaten down because VHS embraced the filth
Now the question must be asked, how many porn actors can stand the glare of High Definition closeups?